icipe at the fifth World Bee Day in Bahir Dar town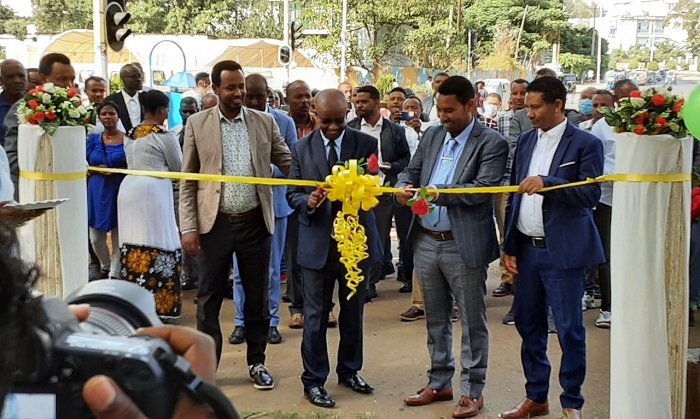 The International Centre of Insect Physiology and Ecology (icipe) participated in the fifth World Bee Day celebrated in Bahir Dar town on 20 and 21 May 2022 under the theme "Bee Engaged: Celebrating the diversity of bees and beekeeping systems".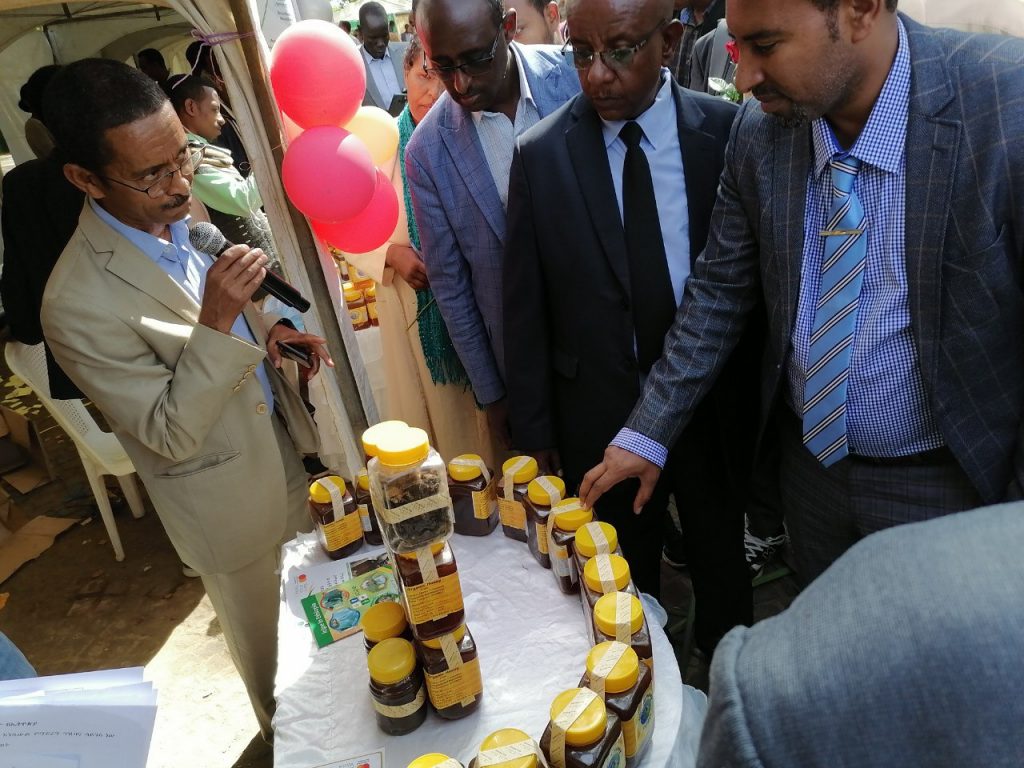 The event was manifested with a panel discussion and product exhibitions. Fourteen model youth partners from More Young Entrepreneurs in Silk and Honey (MOYESH), Enhanced Integrated Framework (EIF) and scaling up beekeeping in Wag Himra zone projects displayed stingless bee and hive products (packed table honey, refined beeswax, royal jelly) and inputs. Best practices are exchanged among beekeepers, service providers, input suppliers, policymakers, marketers, processors, researchers and academicians. Organic Certified honey is showcased by Gungua and Achiyita Honey's production, processing, and marketing cooperation. The cooperations received Organic Certification from Africert ltd with the support of EIF project.
The panel discussion addressed numerous important issues, such as multifaceted services of honeybees to human livelihood and the environment; the worsening effects of indiscriminate application of agrochemicals on honeybees; and key lessons drawn from other regions (eg. Oromia Honey Initiative).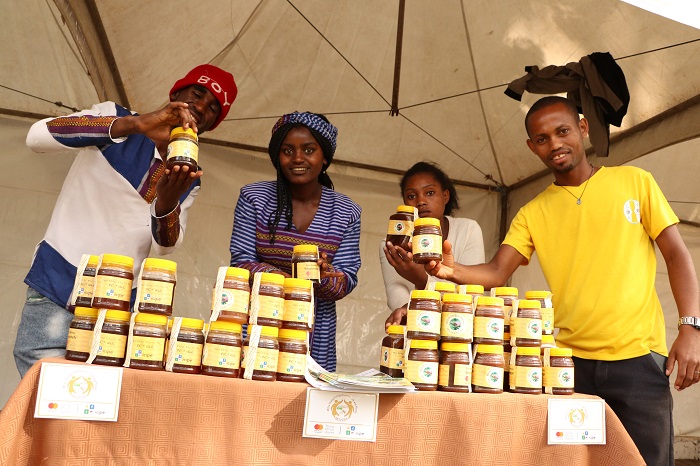 The products showcased were well prepared and presented attracting the attention of media and visitors.  Amhara Mass Media, Bahir Dar and Gonda FM Radio aired the outcomes of the event. Communication and visibility materials promoting the activities of icipe and its projects were displayed and widely disseminated.